Designations:

CIPS GRI SFR RSPS ePro BBA
As an agent who's an expert in this local area, I bring a wealth of knowledge and expertise about buying and selling real estate here. It's not the same everywhere, so you need someone you can trust for up-to-date information. I am eager to serve you. Here are some of the things I can do for you:
Find Your Next Home
You need someone who knows this area inside and out! I can work with you to find the right home at the right price for you, including all the neighborhood amenities that matter - not to mention the essential criteria you have for your ideal home
Sell a Home
When it's time to move, you need someone who will advertise your home, show to prospective buyers, negotiate the purchase contract, arrange financing, oversee the inspections, handle all necessary paperwork and supervise the closing. I can take care of everything you need, from start to close.
Consult on Home Selling Tactics
Oftentimes buyers don't visualize living in your home the way you do. I can make your home attractive to its ideal audience - which can help you get top dollar. Things like staging the home, making repairs or minor improvements, or even simply painting the walls can be the difference between a home resting on the market and one that's sold fast.
Gina's Real Estate Designations and Higher Real Estate Education courses…..
The Certified International Property Specialist (CIPS) Designation is the only designation of its kind in the real estate community. It's synonymous with advanced expertise, a global perspective and distinct understanding of a global buyer, and comes with powerful brand recognition with designees in nearly 40 countries. By working with a CIPS certified REALTOR®, you instantly align yourself with the best in the business, and gain exposure to our influential network of international professionals.

The Graduate REALTOR® Institute (GRI) is considered the "Cornerstone of REALTOR® Education." The GRI symbol is the mark of a real estate professional, who has made the commitment to provide a high level of professional services by securing a strong educational foundation. REALTORS® with the GRI designation are highly trained in many areas of real estate to better serve and protect their clients. The GRI designation may be earned after successfully completing a rigorous educational program of 92 hours of live course instruction. OCAR offers live GRI Designation Course Instruction.
 "The International Consortium of Real Estate Associations (ICREA)"  A Consortium of the world's leading real estate associations, is committed to the right to own and transfer real property. ICREA sets standards for international real estate practice and facilitates worldwide real estate transactions through its website.
ICREA and its member associations are committed to high standards of professional conduct for member brokers. Each member association has a country-specific code of conduct and, collectively, the organization has adopted a statement on International Principles of Conduct.
Resort and Second Home Property Specialist (RSPS) is recognized as an official NAR Certification, and allows buyers and sellers to have confidence in the ability of a REALTOR® who specializes in buying, selling or management of properties for investment, development, retirement, or second homes in a resort, recreational and/or vacation destination, to assist them with their search.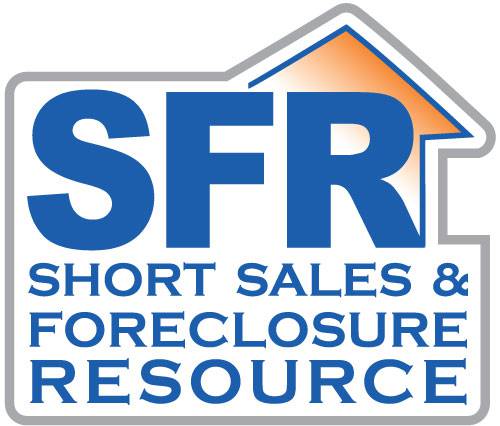 For many real estate professionals, "Short Sales and Foreclosures" was the new "traditional" real estate transaction. Knowing how to help sellers maneuver the complexities of short sales as well as help buyers pursue short sale and foreclosure opportunities are not merely good skills to have in today's market — they are critical. And while short sales and foreclosures are not for the faint of heart, agents with the proper tools and training can use these specialty areas to build their business for the long term. REALTORS® with the SFR certification can be a trusted resource for short sales and foreclosures.

The e-PRO® certification provides a roadmap to help you serve hyper-connected consumers of today and tomorrow. Course topics for Day 1 include the changing market, how to connect with consumers, the online conversation, and reputation management. Day 2 provides hands-on discovery of business tech tools, such as an e-strategy, mobile office, micro-blogging, rich media, and NAR resources. 
and Coming Soon….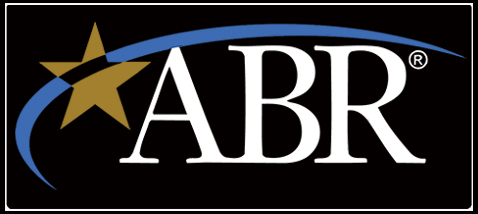 Accredited Buyer's Representative® (ABR®)  education provides REALTORS® with what they need to stay competitive in today's market. Member benefits such as marketing tools, a referral network and other resources, help to promote their business.


The Transnational Referral Certification (TRC) was developed to help real estate professionals better serve clients and customers who are looking to buy or sell real property outside their own country and who will benefit from working with a real estate professional in that foreign market. TRC certified real estate professionals are trained not only in the mechanics of cross-border client referrals, but also in how to work in the client's best interests in the same manner they would a domestic client. All TRCs adhere to a national professional code of conduct.
Cross-border transactions can be complex, so it is important to involve a professional who understands local market business practices and market conditions. TRC REALTORS® are well prepared to provide quality service to buyers and sellers with international property interests
" Gina Larouche takes your listing to the global level."
Testimonials

I have had the pleasure of working with Gina Larouche on and off over the past nine years. Most recently, she found my husband and I a beautiful retirement home in the Sarasota area. We will be relocating, and are still working in another city, and Gina went above and beyond with previewing homes, taking great photos and videos, giving us her valuable insight of the area, and keeping us in the loop despite the long distance communications. We ran into some complications with our property we were selling out of state, which presented a difficult contingency with our Sarasota purchase, and she really knew how to navigate the issues with the seller's and got the deal closed in a very challenging "Covid-19" market, including all of our inspections, to say the least. Thank you Gina. You always come through!
We were so fortunate to find Gina as a realtor. She has been patient, honest and extremely helpful in our condo buying process. We have been searching for nearly 2 years and Gina was so patient with us and took the time to really learn our needs and help us recognize our own. Yes, go with Gina.
Highly likely to recommend
08/19/2018 - mlrue3
Bought a Townhouse home in 2018 in Downtown, Sarasota, FL.
Gina is a superb realtor. Even as a buyer, I feel she really represents my interests, too. Buyng property is always a fraught experience, but Gina's expertise and unflappable poise made the whole endeavor painless and smooth. I would use her as my agent anytime!
Highly likely to recommend
Gina was wonderful!! I cannot say enough positive things about her. We have been working with Gina for almost a year. Gina sold our home in Bradenton, FL in under 1 week and helped us buy our home new home in Bradenton, FL (Grayhawk Landing). I never once felt pushed or rushed to make any decisions. She was very kind with her time and honoring of our wants with our purchase. Gina was very organized and knowledgeable about the many issues that arose with our processes. She took ample time to help us find our "forever home" and we always felt she had OUR best interest at heart. We have been involved in several real estate transactions over the years and I can say that Gina helped make these last 2 ones an enjoyable process. I would definitely use her again and recommend any friend or family to call her.
Highly likely to recommend
Gina is great to work with. We, and our families have transacted several homes with Gina. Gina did good research and gave good advice. Was not offended if we disagreed on any point and we worked out the solution we all thought was best. Hard working, customer oriented lady!
An Amazing Realtor and Lady!!! Gina is SO proactive, precise and punctual...she listens and delivers as if SHE was the client! Her knowledge of ALL details in the Real Estate industry along with unlimited familiarity of a vast area, makes her extremely unique in her field!!! She treats you as her best friend :) Thank You Lovely One for Being YOU!

"Gina, has been our Realtor/property manager over a period of many years. She found us fabulous tenants for both our properties, and managed them well. When we decided to sell, she was our Realtor and oversaw every aspect of the process. She was conscientious, communicative, professional and effective. We highly recommend her to anyone, whether it be: to buy, sell or manage, she does it all very well and will take care of your interests in every way.

Carol & Jim L.

"Gina, Paul says, and I agree, "You helped us out of a jam." You do an excellent job of balancing the renters' and owners' needs. We especially appreciate, in addition to helping us with former renters' issues, that you try to find us a special/good/discounted price on maintenance services. In addition, you have a bevy of qualified workers you know and trust to do good work. It is comforting to know there is someone who can be there as eyes and ears for us.
Thank you for all you do."

DENISE AND PAUL T.

"I would fully recommend Gina as a Property Manager especially when you are an out of state landlord as i am. She is very knowledgeable and has always been prompt to resolve any problems or questions that I have had. It is very reassuring to know there is someone local with the owners interests in mind.
My tenants have always worked well with Gina and each new lease has been very painless over all."

Kevin M.

"Gina sold our home for us in record time and for a price we were happy with, and as we couldn't travel down to take care of furnishings, she took care of that too. Documenting every step of the way. We felt blessed with her help. We would heartily recommend her to anyone, for anything."

Ken and Mary Elizabeth C., ONTARIO CANADA

"It has been many years since I've been able to return to Sarasota . During this time Gina Larouche has done an outstanding job taking care of my property and deriving the maximum income I could expect. "

Bob D.

"Being out of state owners, we have peace of mind knowing that Gina LaRouche is managing our property, as she has been diligent in keeping our expenses down, while still keeping our tenant happy at the same time. She also expedites the disbursement of funds each month, which is greatly appreciated."

Kathie and Tim M. CALIFORNIA

"Gina, I want to send you a note on the wonderful services i feel you have provided us. I believe you went out of the your way to provide needed direction and advice. I appreciate the help you provided in purchasing, delivering and staging my condo. It is nice to deal with a full service agency, especially one who employs someone of your caliber.

In my first year of ownership, in a down market, you have delivered a quality tenant.I look forward to many more years working together."

Don H.

"Gina has been such a hard-working and trustworthy real estate representative for us. She built a great rapport with us when we were looking for a rental that we didn't think twice about who our real estate agent would be. This is our first home and we feel that Gina has provided great recommendations and made us much more knowledgeable about the real estate market. Gina has a very positive attitude and takes care of anything that's needed or asked of her immediately. We highly recommend Gina!!!"

Thanks, Nicole and Brian F. SARASOTA FL

"If everyone could only be so fortunate as I have been to have Gina LaRouche as my leasing agent for my home on Siesta Key. She is always on top of all situations, answers all questions promptly and keeps me advised at all times. As a landlord or potential tenant I would undoubtedly contact Gina and just give her a try. I am sure you will find that she is extremely professional and gets the job done."

Betty L.

"I had a wonderful experience buying my first home with Gina as my realtor. Being a first time buyer, I really didn't know what to expect. Gina really went above and beyond what I could have imagined. She took the time to explain everything to me each step of the way. She was very flexible with working around my schedule, and extremely knowledgeable about all the properties she showed me. If I ever had a question she didn't know the answer to, she found it for me promptly. Gina is very dedicated to her work and was always available by phone or e-mail if I needed anything. After looking at many houses with Gina, she helped me find the perfect one, and I am now a happy homeowner. I would highly recommend Gina to anyone."

Thanks for everything Gina,
Tara B, SARASOTA FL
Sold
Listings
Coldwell Banker Realty
423 St Armands Circle
Sarasota, FL
34236-1408